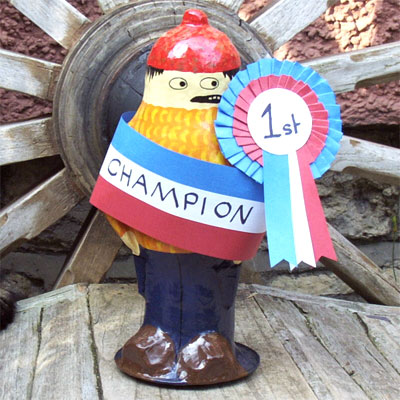 I reluctantly went for a run today--I've been having trouble finding motivation for about a week--but I'm glad I did, because I accomplished my
first goal
!!!! Ran that mile like it was nobody's business. And my time wasn't bad for an out of shape non-runner like myself: slightly less than or equal to 9 minutes. I only had my iPod so I don't know a precise time.
It really sucked. I wasn't sure towards the end if I was going to make it, and when I did and stopped to walk I was seeing spots. But I'm so excited. I was worried that I would have to walk the rest of the way home (about half a mile) but I only had to walk a little, and I ran nearly the rest of the way home.
I've never run a mile without stopping. I am awesome.
My next goal is to expand my route a little at a time. The next route I've chosen is 1.8 miles, although I'm questioning the safety of part of it due to the narrow shoulder and heavy traffic. We'll see. In a week or two I'll find a 2 mile route, and from that point I'll run for 30 minutes each time and work on getting further each time.
Now I have to finish the intellectual equivalent of running that mile-read the remainder of the 70 pages for history I need to finish today. Help!